Triflex multi-storey car park systems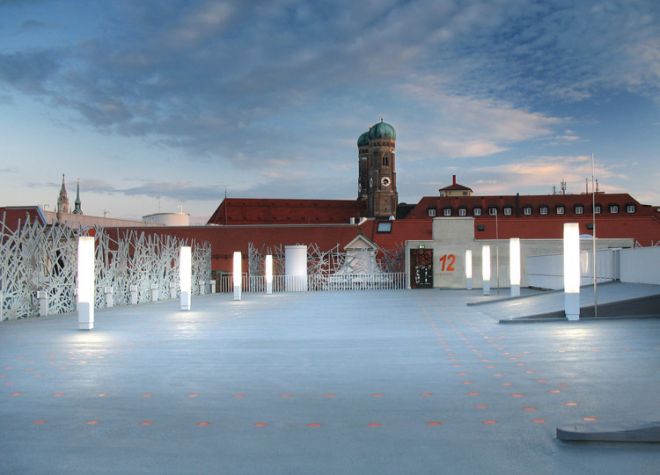 From us. For you. Great advantages.
Lasting structural protection against moisture and contamination
Long service life, longer intervals between refurbishments and considerable increase in property value
Fast-curing, liquid-applied waterproofing systems
Reduced execution times, short closure periods, increased efficiency
Highly elastic, dynamic crack-bridging, perfect layer bonding
Long-lasting functional solutions which ensure great reliability
Can be applied at temperatures down to 0°C
Reliable planning and application regardless of the weather conditions and time of year.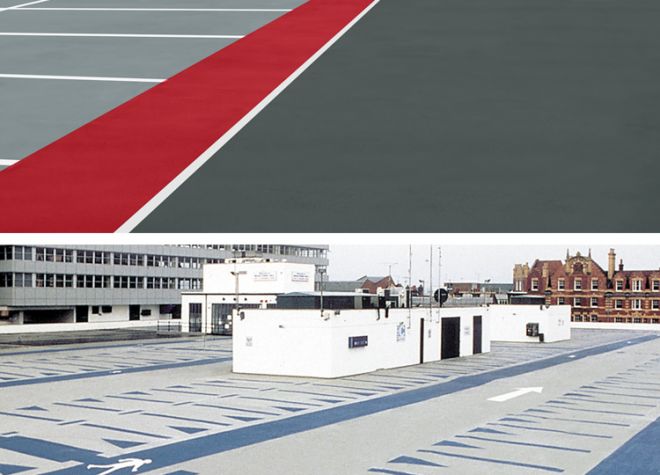 High strength, long-lasting protection
Top decks are totally exposed to weather conditions, simply on account of their location. Temperature changes of over 30°C within a very short period, direct sunlight, snow and hail are only some of the extreme stresses experienced by these areas. Triflex top deck systems are UV- and
weather-resistant. High chemical resistance to de-icing salt, fuel and oils are just as much guaranteed as the
material's low temperature elasticity. 
Protection against mechanical loads; UV- and weather-resistant
High wear resistance for sustainable structural protection
Heat-resistant: also suitable for waterproofing under mastic asphalt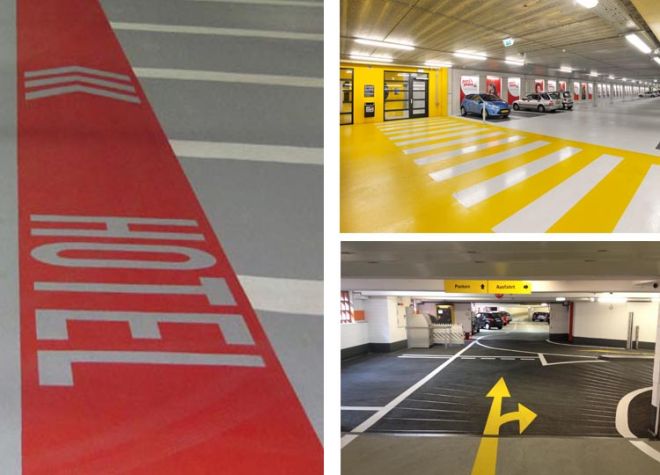 High traffic without problems.
Intermediate decks and underground car parks
Interior decks are among the areas that experience the heaviest traffic in a car park. They must be particularly wear-resistant, as well as being resistant to mechanical stress. Triflex waterproofing systems provide a good non-slip coating even after many years of use. Even so, all Triflex systems build up only a few millimetres in height and create minimum additional distributed load.
Chemical resistance, protection against contamination by fuels and oils
Coloured surface design for improved orientation
System-integrated detail waterproofing on upstands, junctions and kerbs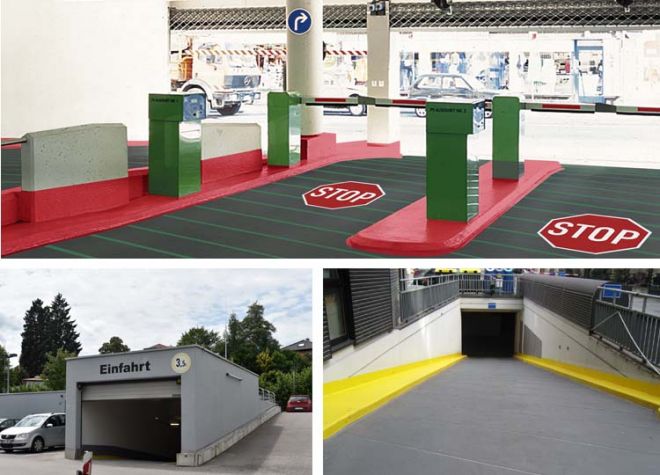 Maximum protection. Minimum closure times.
Ramps, spiral ramps and driveways
Ramps, spiral ramps and driveways are some of the areas in a multi-storey car park that are subject to extreme mechanical loads. Short closure times are particularly important in the event of refurbishment to minimise loss of business. Triflex offers system solutions that withstand high mechanical loads and which meet the requirements of such high traffic volume surfaces. The multi-storey car park can be used again after just a few hours thanks to rapid curing.
Fast refurbishment enables short closure periods
Seamless security for joints, where cracks occur and transitions
Full-surface fleece reinforcement for waterproofing parking decks, ramps and driveways
Heating elements for snow-/ice-free driveways
In addition to high-quality system solutions, we offer you a comprehensive and varied range of services – whether specialist seminars and training courses, special apps or technical documentation to download. Solved together.