Triflex EPS is a thin-layer, closed-textured, type I and type II line marking that can be used outdoors, even on damp substrates.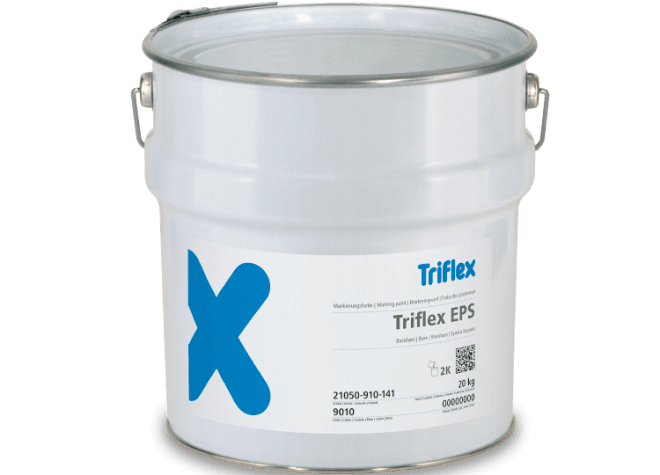 Triflex EPS is a high-solid paint for spray-applied type I and type II road markings on damp substrates. The highly resistant system components can even be used in wet conditions. The low-solvent road marking paint may only be used outdoors in combination with our tried-and-tested drop-on materials on main roads, country roads and ring roads. The thin-layer, spray-applied road marking Triflex EPS is oil- and petrol-resistant and is used in inclement weather as well as in cases where other marking material can no longer be applied.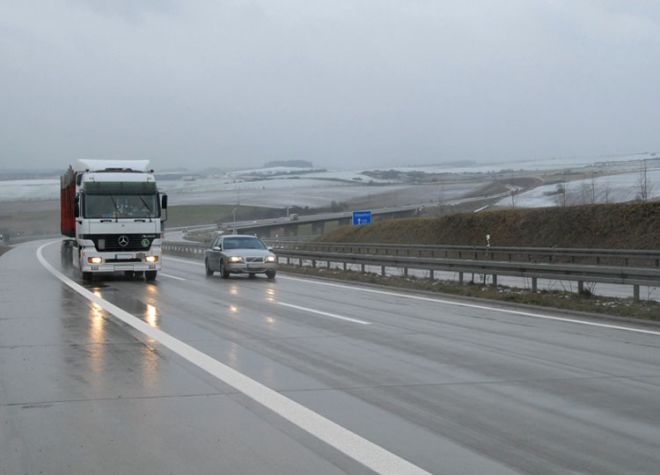 Triflex EPS – continuous line marking in layer thicknesses of 0.3 to 0.6 mm
Echostar drop-on material – for improving visibility during the day and at night, even in wet conditions

 
Important note:

Triflex EPS may only be used outdoors in combination with the relevant drop-on materials mix.
Triflex EPS, density approx. 1.60 /cm³.
Required volume approx. 0.96 kg/m² with a layer thickness of 0.6 mm.
Dry layer thickness:
| | | | |
| --- | --- | --- | --- |
| Thickness of wet film | 300 μm | 400 μm | 600 μm |
| Dry layer thickness | 160 μm | 215 μm | 322 μm |
Calculation formula: line width (m) x line length (m) x volume (kg/m²) = volume required for area (kg)
1023 Traffic yellow
9010 White