Preco Line 300 NightLine is used as a thin-layer, luminescent safety marking for indoor escape and rescue routes.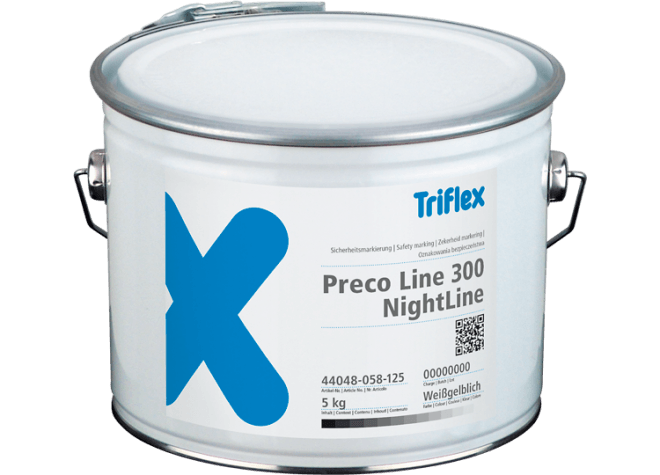 Preco Line 300 NightLine is a single-component, thin-layer marking with luminescent properties and is used on asphalt and concrete surfaces. The marking was tested according to DIN 67510 Part 1, Class A (see BAM [German Federal Institute for Materials Research and Testing] report: VIII.1E2046, sample panel no. 1). With a 0.6 mm coating, the following decay time was measured by BAM: Until a light density of 0.3 mcd/m² was reached = 600 minutes! At this rate, the marking is visible to the human eye for at least one hour.
Preco Line 300 NightLine is used in interior areas as an additional safety supplement to existing emergency light systems to indicate escape and rescue routes which are subject to low mechanical loads in staircases, underground car parks, factories, shopping centres, tunnels, and so on.
 
The superior quality pigments which are contained in Preco Line 300 NightLine absorb daylight or artificial light and gradually release it in darkness. The effectiveness of the luminescent marking is dependent on the quantity of impinging light, amongst other factors. As a rule, general lighting provides sufficient light intensity. However, care must be taken to ensure that the light sources are installed as near as possible to the safety marking.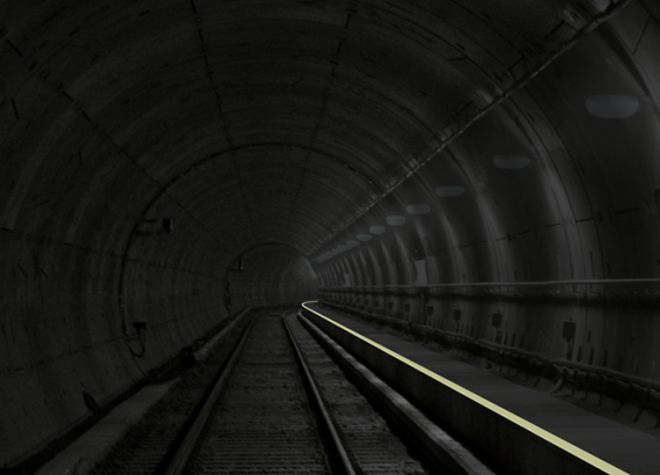 Triflex Than Primer L 1K – for sealing the concrete substrate and ensuring substrate adhesion
Preco Line 300 NightLine – marking in layer thicknesses of approx. 0.6 mm (wet film)
Preco Line 300 NightLine, density approx. 1.55 g/cm³
Required volume approx. 0.93 kg/m² with a layer thickness of 0.6 mm (wet film).
Calculation formula: line width (m) x line length (m) x volume (kg/m²) = volume required for area (kg)