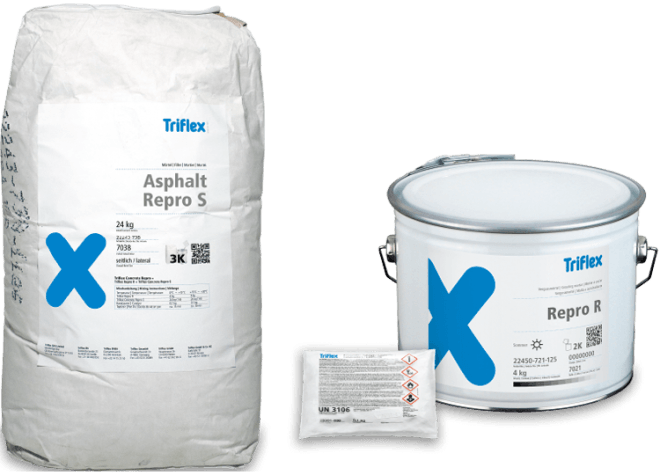 Triflex Asphalt Repro 3K is used for durable repairs on roads and pavements. The mortar can be used for filling, bonding and re-profiling asphalt surfaces, e.g. for ruts, potholes and defects.
Expert opinions prove the cost-effectiveness and excellent adhesion of Triflex Asphalt Repro even with heavy-duty traffic and frequently
being driven over by snow ploughs.