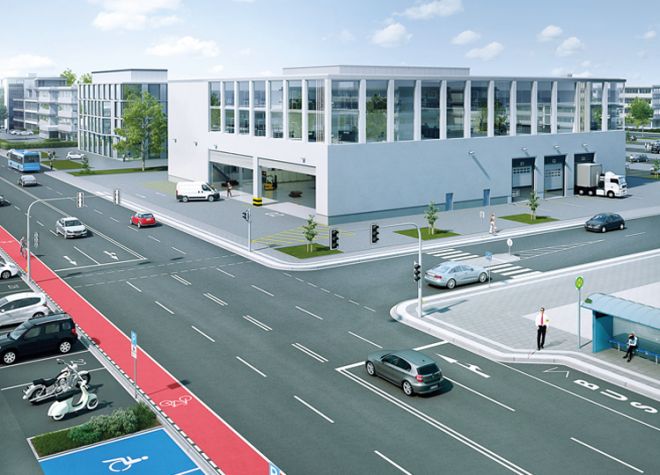 Triflex marking system strengths
One Triflex cold plastic solution – four different application methods: highly economic and you can choose the product with confidence
21% less material consumption at the construction site: high yield and efficiency
Can withstand high mechanical loads, weather-proof and alkali-resistant: high level of road safety and orientation guide ensure navigation even under extreme conditions
Highly reactive and fast-curing marking products: ready for vehicle traffic without delay, short closure periods, resulting in reduced risk of congestion
More binders, fewer fillers: reduced wear to the marking machine, harmonious spray pattern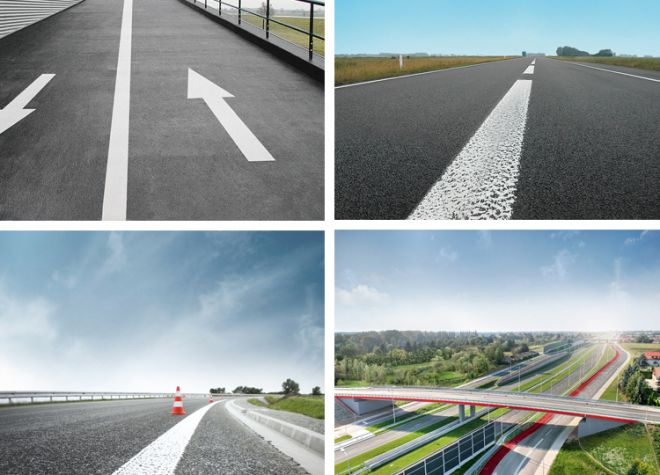 Motorways, A-roads and cycle paths
One cold plastic product – four different application methods without alterations in the viscosity. This is not just a very economical solution, but also a very reliable one, as our systems are tested by the German Federal Highway Research Institute (BASt) and guarantee maximum road safety.
Thick/thin-layer markings for lasting safety
Easy to refresh using cold spray plastic
Cycle path marking non-slip with clear colour differentiation.
Simple application and no machinery required
approved by the German Federal Highway Research Institute (BASt) and certified in the highest traffic classes
Guidance both day and night
High yield thanks to low density
Suitable for Type I and Type II markings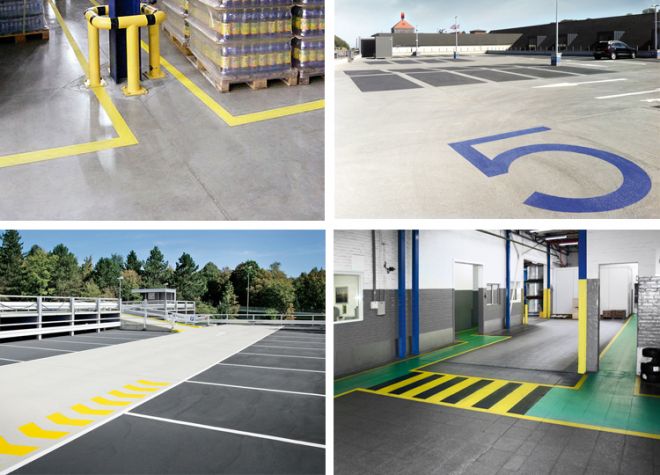 Clearly structured. Clearly superior.
Halls, multi-storey car parks and parking areas
Our systems are characterised by their high mechanical strength, long service life and resistance to contamination. Production as per the standards defined in DIN ISO 9001 guarantees consistent levels of quality. More than 100 colours are available for designs in halls, multi-storey car parks and parking areas, where they provide optimal guidance and safety. You can also use the Triflex markings to give set-down areas, walkways and vehicle routes a clear structure.
Withstands high mechanical loads
Very long service life and insensitive to soiling
Reliable guidance systems thanks to dirt-resistant paint systems
Luminescent safety guidance systems for increased safety and guidance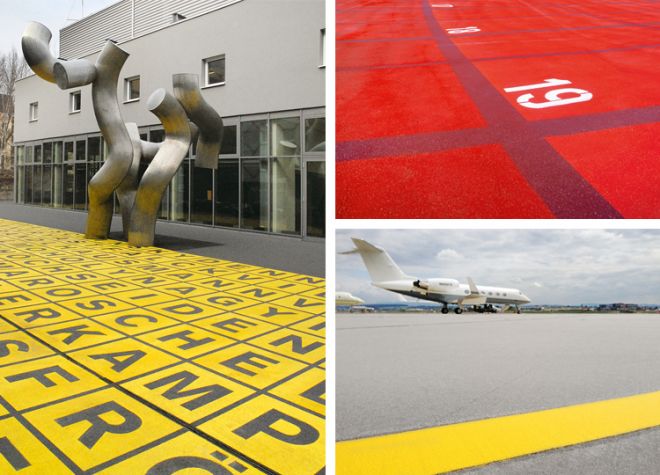 Large areas. Limitless designing.
Airports, colour fields and design surfaces
When it comes to freedom of design, with us as your partner there are no limits to what you can achieve. In addition to the large selection of colours, the Triflex marking systems are also suitable for a wide range of different application methods. Thanks to the durability and high strength of the products, the design and colour intensity are maintained for the long term. At airports, Triflex systems provide impressive UV resistance, high chemical resistance and good adhesion to all concrete and asphalt substrates. Thanks to the short drying times, work can be carried out quickly without disrupting air traffic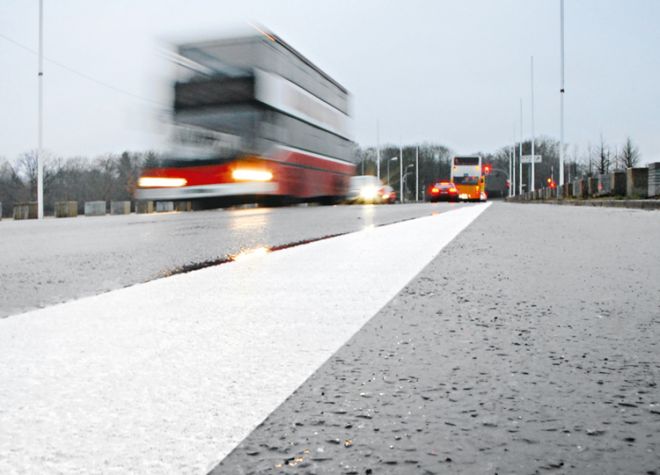 Extremely impressive. Extremely quick.
Thin-layer marking system
Triflex thin-layer marking systems stand out thanks to their quick drying time of under ten minutes. Regardless of the traffic volumes, the sprayable materials are an excellent solution: both on roads with high or medium traffic volumes and on streets in quiet residential areas. Our thin-layer marking systems are particularly effective for refreshing agglomerates or applying traffic-opening markings, for example.
Our systems:
Outstandingly robust. Outstandingly flexible.
Thick-layer marking systems
Triflex thick-layer marking systems ensure lasting safety and guidance on roads, and are robust and extremely durable. Depending on your requirements, the systems can be applied using a smoothing trowel, a hand-operated marking machine or a self-propelled marking machine. This makes us the only provider on the market to offer four different methods of application with just a single thick-layer cold plastic product, without alterations in the viscosity. This saves time, reduces storage and transportation costs, and allows for maximum flexibility.

 
Our systems:
1 PRODUCT 4 APPLICATION METHODS.
With our systems, you will always get the best results. Whether a closed-finish line marking, regular agglomerate marking, irregular agglomerate marking or profiled marking, all of these application methods can be performed with just a single cold plastic product, and without alterations in the viscosity. For you, this means lower storage and logistics costs as well as increased flexibility and efficiency.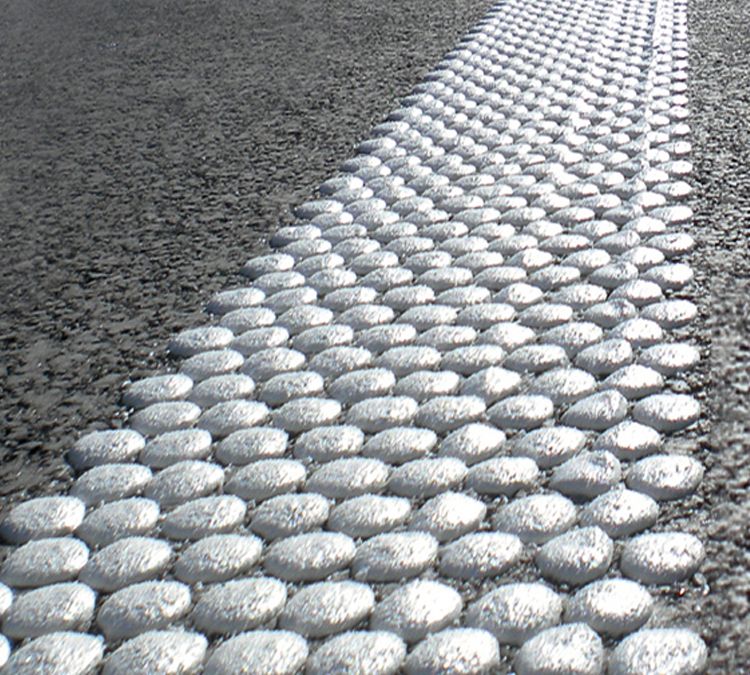 Regular agglomerate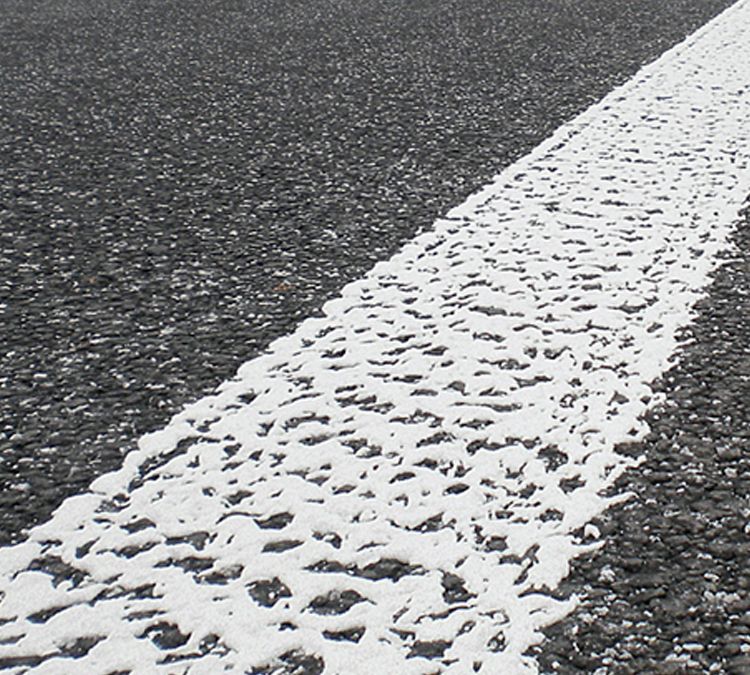 Irregular agglomerate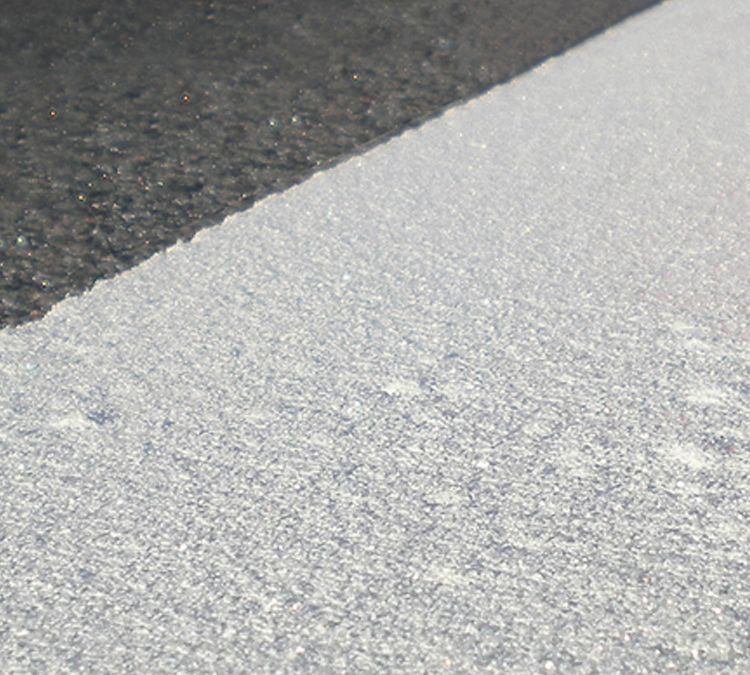 Smooth finish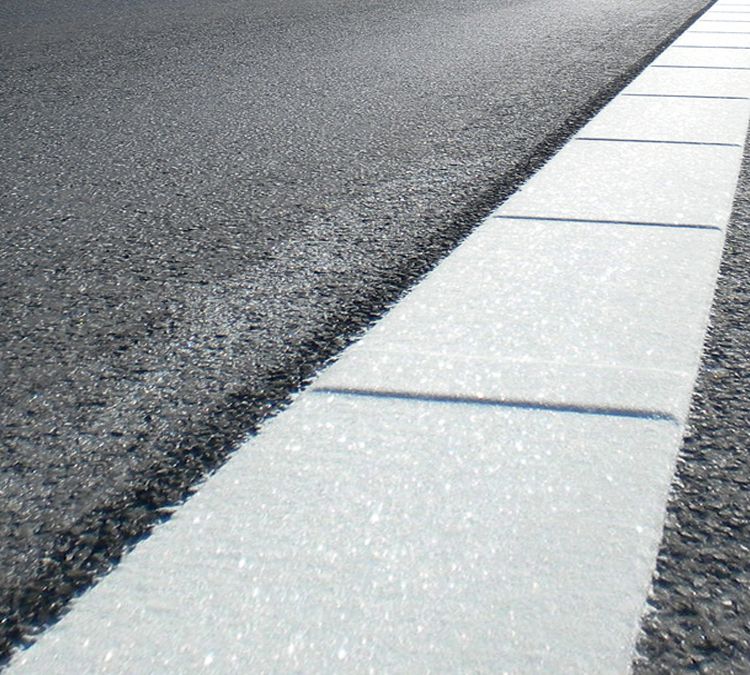 Profiles