There is one thing we always have in common: your problem solved.
As the leading European specialist for PMMA liquid applied waterproofing, there is one thing we have learnt over the past 40 years: having an outstanding product is not enough to solve problems permanently. As a family company, we adopt an entirely different approach here: we always solve problems together. The unique collaboration between you as the contractors, the planners, our employees and, of course, our products means everyone benefits. We do everything in our power to ensure this. You can always rely on that! Welcome to the Triflex family.
As a chemical company, we are fully aware of our special responsibility towards the environment and our fellow human beings. Sustainability is therefore one of our topmost principles. Only the sensible use of natural resources in the interests of future generations ensures our business success in the long term. For this reason, our sustainable actions go far beyond compliance with statutory provisions.
Learn more
Our history from 1977 to the present day
For more than 40 years, the Triflex name has stood for state-of-the-art technology and expertise in waterproofing, coating and marking. Since day one, we have been committed to the protection of buildings of all kinds with a wide range of liquid applied waterproofing products against the penetration of moisture and damp and ensuring road safety with our markings.
| | |
| --- | --- |
| 1977 | Development of UP resins under the Triflex brand |
| 1984 | Founding of Triflex Beschichtungssysteme Vertriebs-GmbH & Co. KG by entry in the commercial register on 24/4/1984 |
| 1986 | Founding of sister company Triflex (U.K.) Ltd., Great Britain |
| 1987 | Addition of the fast-curing PMMA resins to the product range |
| 1990 | Foundation of sister company Triflex B.V., Netherlands |
| 1997 | Triflex Belgium sales office is opened |
| 2001 | First European Technical Approval (ETA) with CE mark in the market for liquid-applied waterproofing products |
| 2004 | Triflex Switzerland sales office is opened |
| 2005 | Triflex Austria sales office is opened |
| 2006 | Production commences in USA |
| 2007 | Triflex West Switzerland sales office is opened |
| 2008 | Triflex Italy sales office is opened |
| 2009 | Foundation of sister company Triflex GmbH, Switzerland |
| 2010 | Foundation of Triflex GesmbH, Austria |
| 2010 | Triflex France sales office is opened |
| 2010 | Triflex Poland sales office is opened |
| 2012 | Foundation of Triflex BVBA, Belgium |
| 2015 | Triflex China sales office is opened |
| 2019 | Triflex Singapore sales office is opened |
| 2020 | Foundation of Triflex Italia, Italy |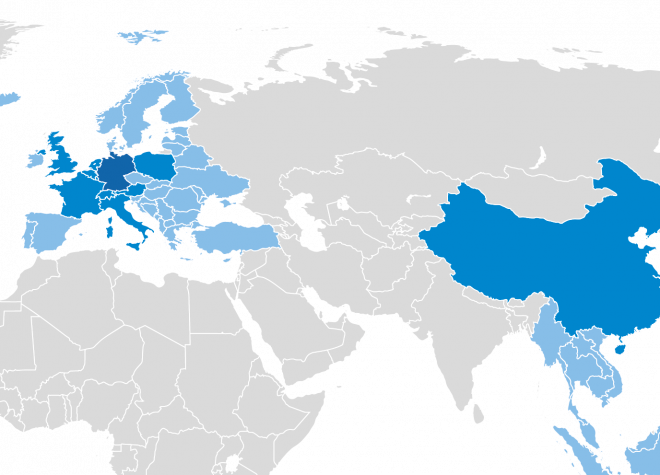 Triflex's production, development and central functions are brought together in Minden. The proportion of exports is 50 per cent. Triflex is successfully represented worldwide by a large number of affiliates as well as sales partners and offices.
Headquarters

International presence

Distributor

Minden
Great Britain
Europe
 
Netherlands
USA
 
Belgium
Worldwide
 
Switzerland
 
 
Austria
 
 
Italy
 
 
France
 
 
Poland
 
 
Sweden
 
 
Singapore
 
 
China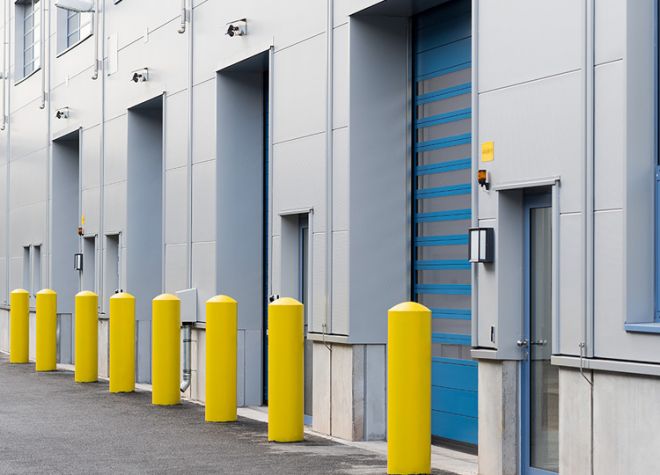 An investment in the future
We invest heavily to keep quality, sustainability, service and the latest technology standards at the highest level. With an investment ratio of more than 10 per cent of sales in recent years, we are sending a clear signal – especially at our German locations. The construction of the new production facility for construction chemicals at the Minden site (2017) and the opening and commissioning of the Lager Süd warehouse (2018) are just a few examples.