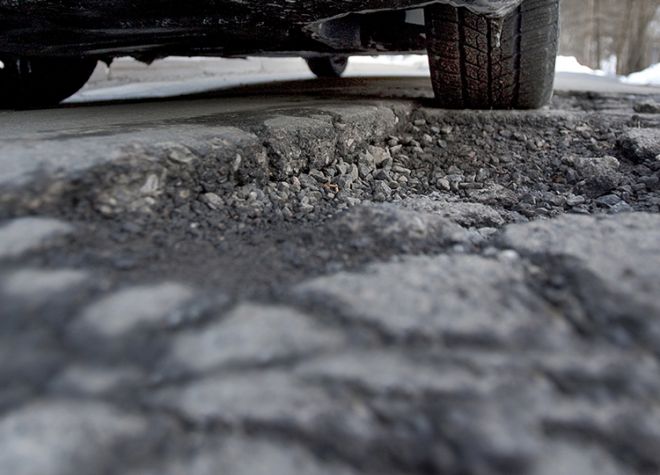 Faster, more economical – and of the highest quality
Comprehensive practical tests have proven the superiority of the Triflex refurbishment system. This provides you with solutions to refurbish economically and above all sustainably. Transport costs and waiting times at the mixing plant also become a thing of the past, as do residual material disposal costs, since Triflex systems are applied straight out of the bucket.

 
Further advantages compared to conventional methods:
No compression work necessary: no damage to adjacent components
No large-scale equipment such as milling machine, roller or thermo-heating equipment required: reduced personnel and machine expenditure, significantly lower costs
Final and compressive strength after 30 minutes: faster reopening to traffic and less traffic disruption
Sustainable environmental compatibility: our products are solvent-free
Convincing results: satisfied customers who will recommend you to others
Solutions for maintenance & operation
Whether manhole frames or water drains. Whether potholes or broken asphalt edges. Whether cracks, subsidence or ramps: when it comes to maintaining infrastructure, Triflex is the partner to choose.
Defects
Joints/cracks
Other

Pothole refurbishment

Adaptation of shafts, gullies and gutters

Corrections and repairs in general

Induction loops

Fatigue or reflection cracks

Construction and expansion joints

Bridge bearing

Formation of large slabs

Lining of railway tracks/track rails

 
 
 
Triflex filling solutions
Traffic systems
Light signalling
Other structural elements

Road dividers/traffic islands

Roundabout systems

Kerbstones

Marking buttons and marking domes

Reflectors

Under-floor lighting (airports)

Traffic guard crash barrier and kerb elevations

Speed limiter barriers

Edge protection (e.g. stairs)

Collision protection

 
 
 
Triflex adhesive bonding solutions
Concrete
Surface damages

Chipped edges (e.g. concrete roadways)

Cracks and crack edges

Foundations or supports

Kerbstones

Concrete refurbishment in general

Adaptation, e.g. unevenness or sufficient sloping
Triflex re-profiling solutions
We are here to help. Call us if you have any questions about our products and system solutions.