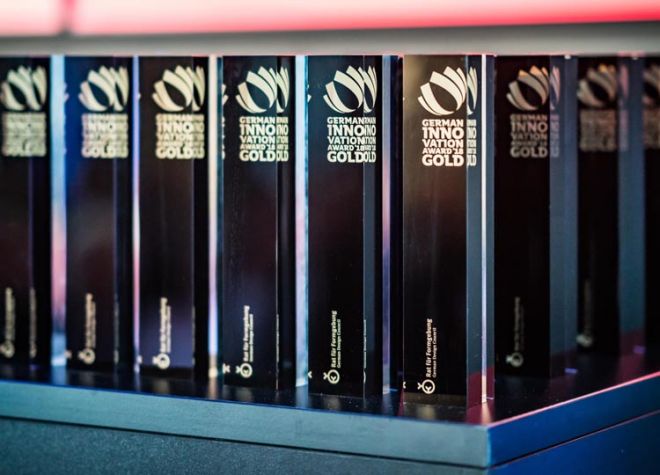 Tested and approved: the renowned German Design Council has distinguished the Triflex SmartTec structure waterproofing system with the German Innovation Award 2018 in bronze. The jury of experts has acknowledged this binding system's unique technology with this award, recognising it as a safe choice especially for waterproofing foundations and building bases in areas with contact to the ground. The system even shows its strengths on damp substrates.
The German Design Council's annual presentation of the German Innovation Award is an important driving force for brand creation. The award recognises cross-industry products and solutions that distinguish themselves from previous solutions in terms of focus on the user and added value. These qualities apply perfectly to Triflex SmartTec and the liquid plastics expert from Minden entered the product in the "Excellence in Business to Business"competition class in the Chemical Industry category.
The single-component solution can be used everywhere and is a worthy alternative to expensive and short-lived technologies. It can be applied without primer, even on damp, mineral substrates. This saves time and money. The system is vapour-permeable, enabling the building substance to dry out afterwards. Triflex SmartTec is applied wet-on-wet on site. Given that it is a single-component solution, mixing and application errors can be eliminated – making for additional safety for contractors and clients. 
Back