Triflex ProFibre: 

detail waterproofing of intricate roof structures
According to the Flat Roof Guidelines of the German Roofing Trade Association and to DIN 18531, roof waterproofing must be carried out with fleece reinforcement. Triflex ProFibre is a special solution that reliably waterproofs complicated roof structures outside the Code of Practice. The roof waterproofing system can be applied at low temperatures and adheres to almost all substrates in common use. Tested for its fire-resistant properties, it has fire classification as per DIN EN 13501-5: BRoof (t1) and DIN EN 13501-1: Class E (approx. B2).
System set-up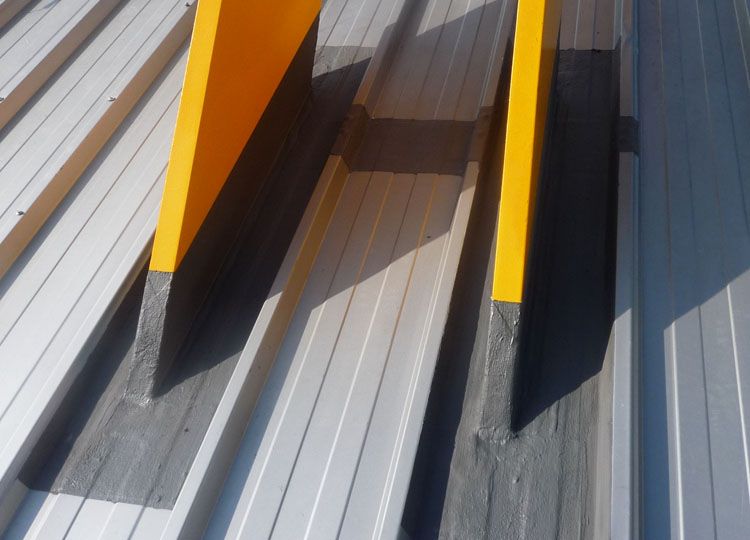 1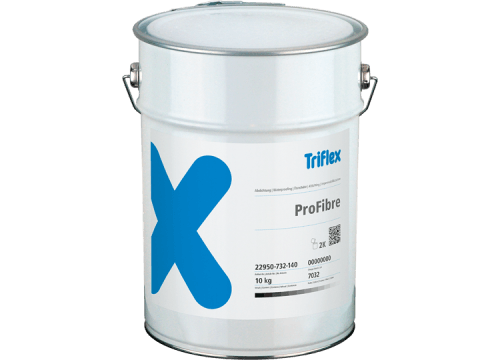 Triflex ProFibre is used for structurally hard-to-reach details, where it is impossible to use a fleece-reinforced waterproofing system.
Consumption
Min. 3.00 kg/m² on a smooth, even surface
Exceptional quality. Exceptional conformity.
Triflex products give you complete peace of mind whatever the application. We regard continuous
internal and external quality controls in production and extensive field tests prior to market launch as essential.
Tests and certificates